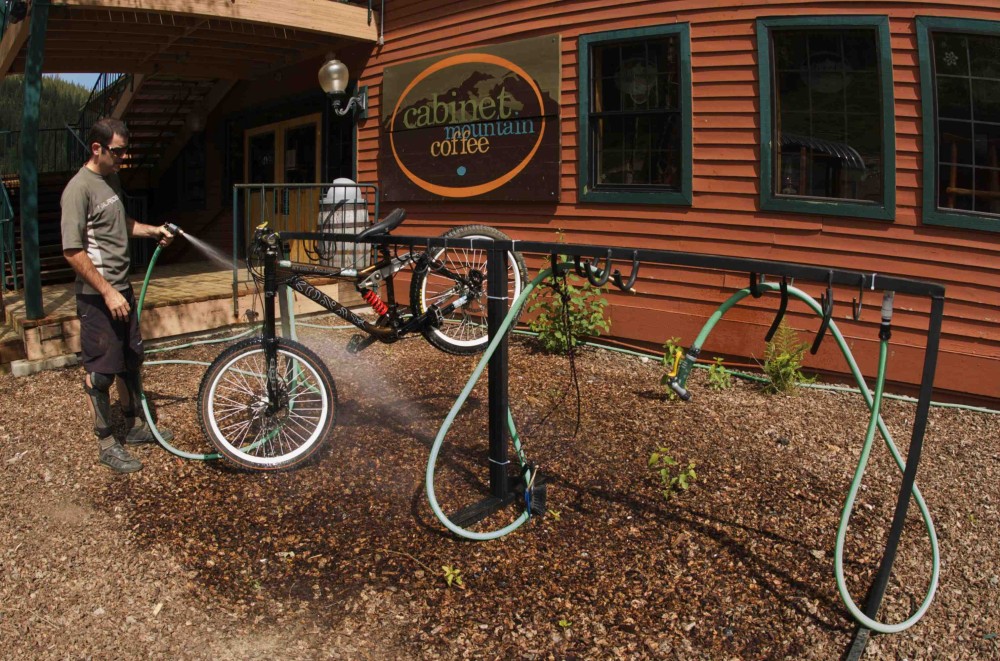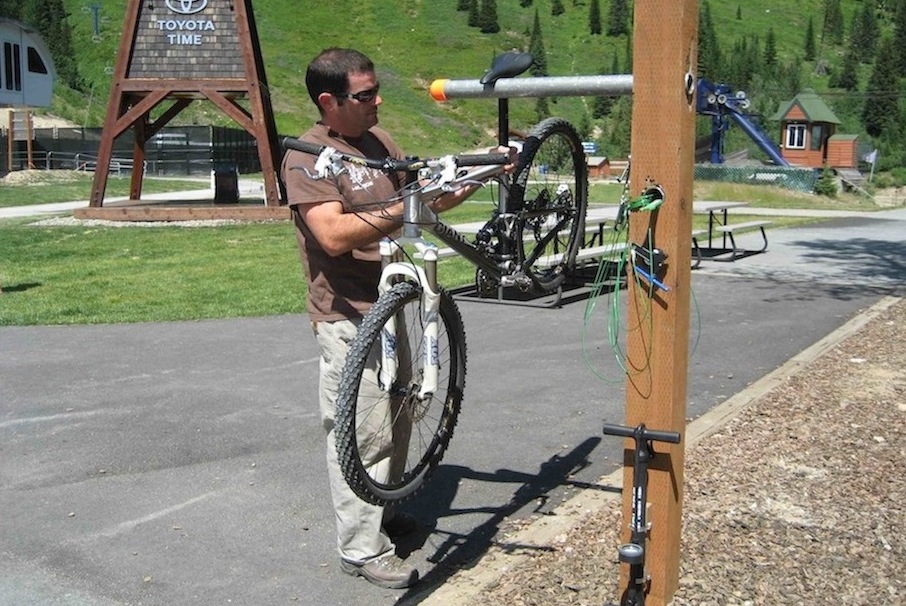 World Class Destination Tourism Amenities
Providing destination level amenities for visitors to the park ensures positive first time experiences, and positive experiences every time after.
★ Restroom and Shower Facility
The heated restroom and shower facility provides destination visitors with a full suite of amenities to enjoy the epic trails and riding in comfort. *Coming in the Future*
★ Bike Wash Station
The bike wash station lets visitors service their bikes and equipment before and after riding, maximizing the experience. *Coming Soon*
★ Bike Tool Station
The bike tool station provides visitors with a work stand, basic tools, and air pump for servicing equipment and keeping equipment tuned. *Coming Soon*
★ Water Filling Station
The water station provides convenient water access and allows for easy filling of large volume of water pack reservoirs and bike water bottles to stay hydrated on the trails. *Coming Soon*
★ Night Vision Signage
Comprehensive signage system produced with reflective surfacing ensures visitors are never lost day or night.
★ Volunteer Onsite Park Host
The volunteer onsite park host provides an additional level of comfort, security, and convenience for destination visitors. *Coming Soon*
★ Reservable Night Ops Group Camp Site
The group camp site allows destination visitors to group camp and turn a weekend of riding into a lifetime of memories. *Coming Soon*
★ 67 Lakeside Camp Sites at Fowler Park
67 lakeside camp sites just across the street at Fowler Park provide great camping for the whole family.
★ Historic Pioneer Village, Swimming and Fishing at Fowler Park
Fun for the whole family, the Pioneer Village includes a working grist mill, swim in the lake, hang out at the beach, enjoy some great fishing and more.