Write a Letter of Support
Show your Support – Write an Official Letter!
Letters of support are an important way to support the project and to provide your input and perspective as to the potential impact this project could have on the local community – from inspiring healthy active lifestyles for our friends and families to providing opportunities for economic impact through eco-tourism.
Letters of support provide a way to directly support the Vigo County Parks and Recreation Department and encourage them to support the project with staffing, resources and budget allocations.
They also provide a way to support our volunteer Friends of Griffin Bike Park group and the important work we are doing to develop the park and programming for the park. Send your letter of support to the Vigo County Parks and Recreation Department and the Friends of Griffin Bike Park to endorse the Griffin Bike Park!
> Download a Sample Letter
of Support:
Check out other Letters of Support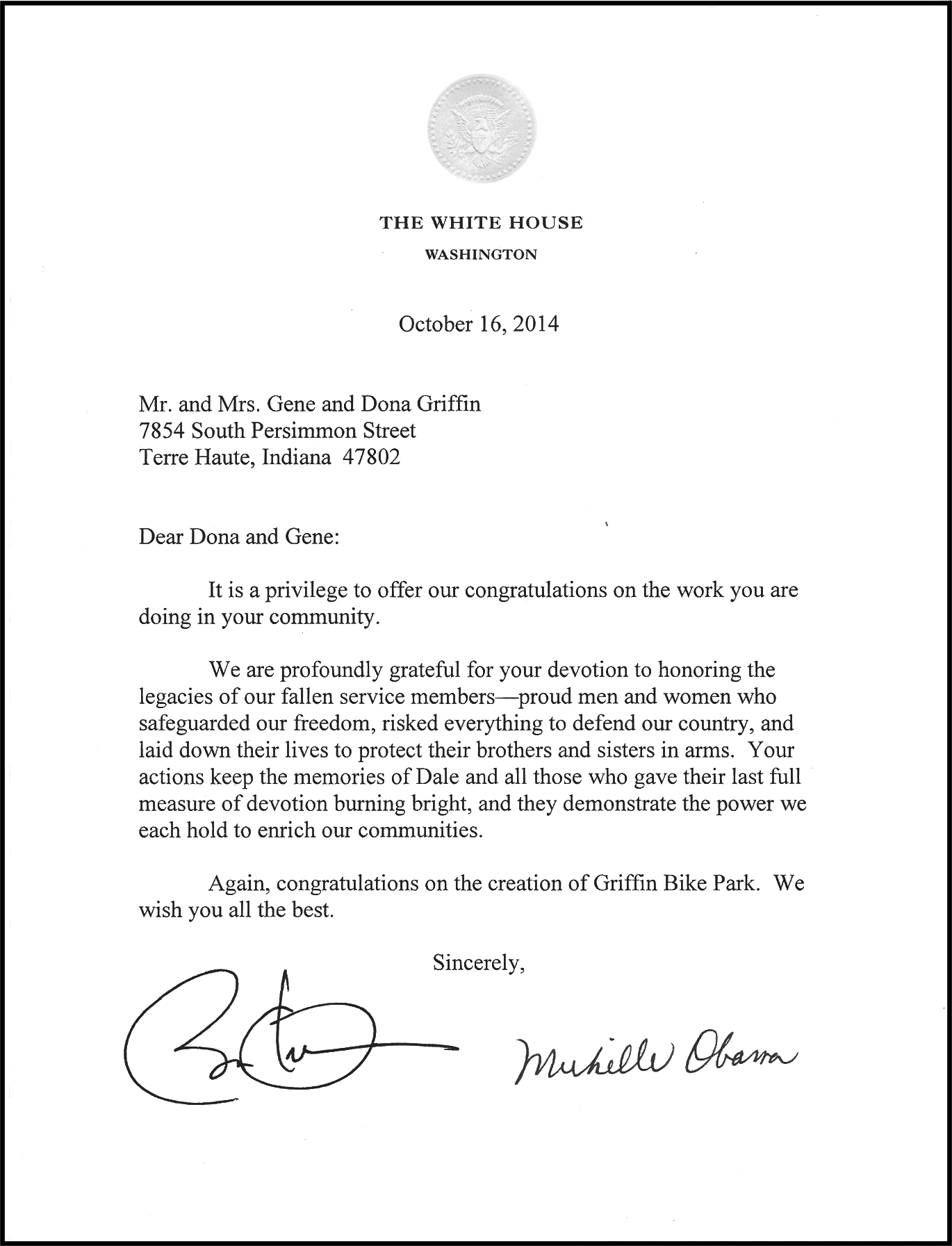 Check out these letters of support that the project has received from President The President of the United States Barack Obama and First Lady Michelle Obama and from Former President George W. Bush!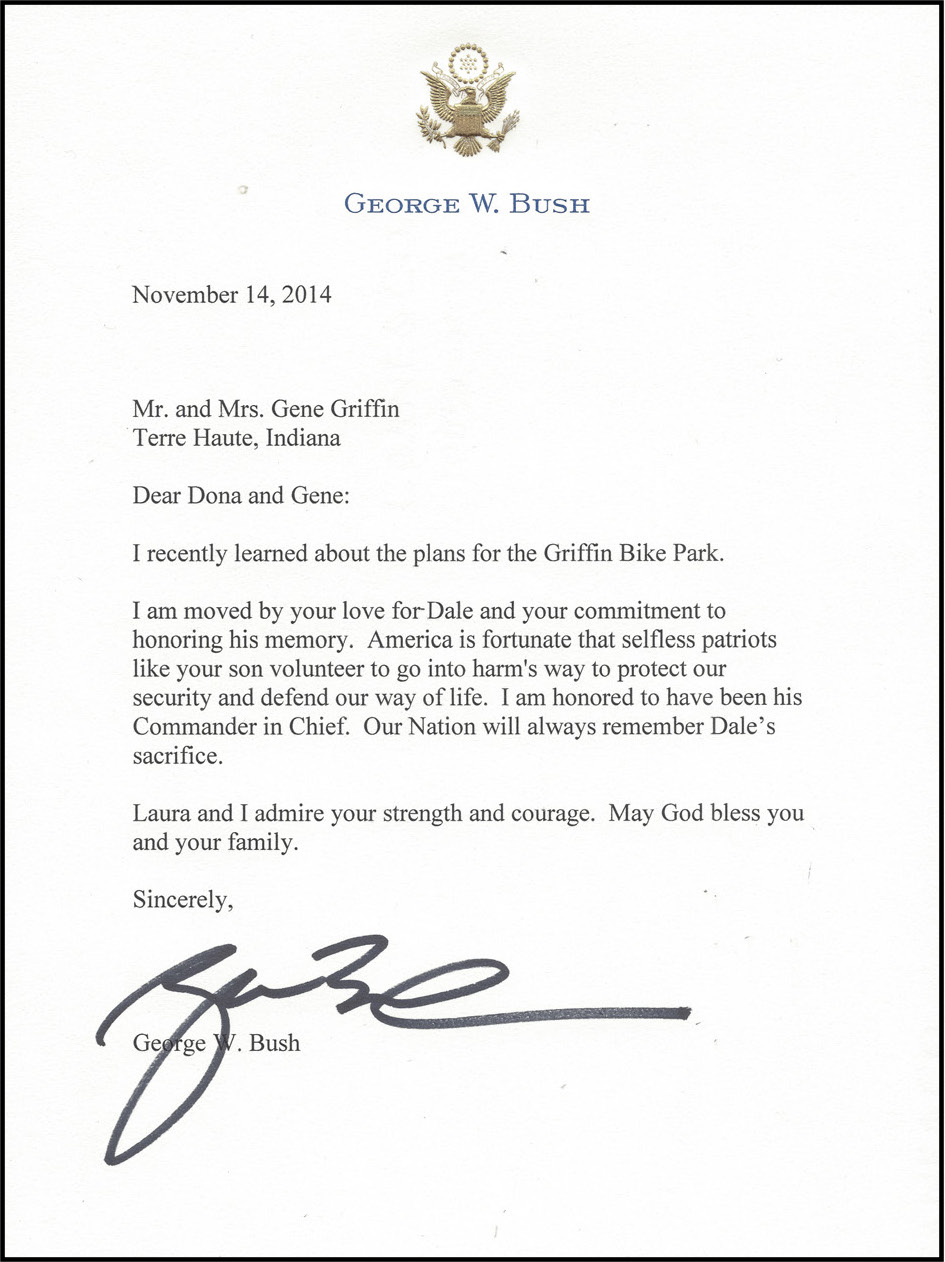 Letters of Support Database:
Supporter Name
GOVERNMENT AND COUNTY SUPPORTERS:
Office of The President of The Unites States
Office of the Govenor of the State of Indiana
Former President George W. Bush
Vigo County Parks And Recreation Department
Terre Haute City Police Department
The Mayors Office City of Terre Haute, In
The Board of Commissioners of Vigo County Office
181st Intelligence Wing Airmen
BUSINESS SUPPORTERS:
Sunrise Coal, Llc.
Stadler & Company
Providence Medical Group
Fleschner, Stark, Tanoos & Newlin
Capital Planning Systems Inc.
South Third Corp.
Baeslers Market
Vigo Machine
Lighthouse Properties, Llc.
sackrider & Company
UNIVERSITY, COLLEGE AND SCHOOL SUPPORTERS:
Indiana State University
Saint Mary's of The Woods College
Ivy Tech Community College Terre Haute
Harrison College
NON-PROFIT ORGANIZATION SUPPORTERS:
Terre Haute Convention and Visitors Bureau
Catholic Charities
Union Hospital Foundation
National Recreation and Parks Association
Terre Haute Economic Development Corporation
Terre Haute Chamber of Commerce
Wabash Valley Community Foundation
YMCA Terre Haute